There's no better place to explore your interests than during your time as a student at Rutgers. Surrounded by ambitious and talented people and industry-leading professors, there is endless potential to discover your passions, land that dream job, and create the next big thing. This course is designed to teach and inspire students to explore computer science as a vehicle to solve the world's most challenging problems, learn how to succeed in CS at Rutgers, and hear from professors, faculty, alumni, doctoral and undergraduate students about their process and journey, as well as answer any of your questions.


Over the course of the semester, we will dive into computer science at the intersection of public policy, neuroscience, business, ethics, and social good, learning about the tech from an interdisciplinary lens. We will be engaging in interactive seminars and connecting this knowledge to emerging fields in CS. This course provides an overview of the tech scene at Rutgers, pointing out academic, co-curricular, and professional Rutgers-sponsored resources and opportunities to help students get a head start.


This one-credit seminar meets once per week (Fridays). Through discussion, in-class group work, and assignments, the course will survey topics in CS and use self-reflection activities to help students develop a plan for a successful college education. It will also feature guest professors and introduce you to resources on campus that will enable you to maximize your undergraduate experience here at Rutgers.


Topic
Week #
Date
Description
The Social Network (2010)
1
Sep 11
CS + Problem Solving; Welcome to Exploring CS
The Great Hack (2019)
2
Sep 18
CS + Public Policy; Tech Policy + Research + NLP
Eternal Sunshine of the Spotless Mind (2004)
3
Sep 25
CS + Health + Neuroscience ft. Computational Brain Lab
The Matrix (1999)
4
Oct 2
CS + Academic Planning ft. Advising + Academic Services
Ex Machina (2014)
5
Oct 9
CS + Philosophy; Tech Ethics + Diversity + Inclusion
Silicon Valley (2014-19)
6
Oct 16
CS + Business ft. Professor Mukesh Patel, RBS
The Internship (2013)
7
Oct 23
CS + Career Development ft. Scott Borden, CES
The Social Dilemma (2020)
8
Oct 30
CS + Social Good ft. Dr. Matt Stone + Peer Panel
Jobs (2013)
9
Nov 6
CS + All; Final Presentations (Part 1)
Reality Bites (1994)
10
Nov 13
CS + All; Final Presentations (Part 2) + Farewells
Speakers
Guangzhi Tang
Computational Brain Lab
CS PhD Candidate & Research Assistant at ComBra Lab
Ioannis Polykretis
Computational Brain Lab
CS PhD Candidate & Research Assistant at ComBra Lab
Kristy Haar
Advising and Academic Services
Assistant Dean for First-Year Students and Academic Advisor
Mukesh Patel
Rutgers Business School
Professor & Director of Road
to Silicon V/Alley Program
Scott Borden
Rutgers Career Services
Road to Industry Program Director, Instructor & Advisor
Matthew Stone
Dept of Computer Science
Department Chair, Professor,
& RUCCS Executive Council
Rithika Korrapolu
B.S. CS + Business Admin (2020)
Product Manager at Microsoft, WiCS Board, Google CLP
Alexander Goodkind
B.S. CS + Mathematics (2021)
Incoming Software Engineer at Slack, Out in Tech President
Berton Wang
B.S. CS + BAIT (2021)
Incoming Consultant at Mars & Co, TASA President, RUSA VC
Rachael Chin
B.S. CS + Cognitive Sci (2023)
SWE Intern at Prudential, LA for CS111, Blueprint VP, WiCS Board
Assignments
Name
Assignment #
Due date
HW Link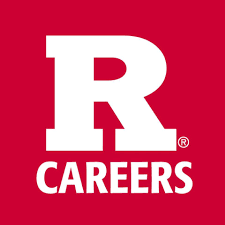 This class has a strict P/NC criteria. If a student (A) misses more than 2 lectures for any reason OR (B) fails to earn at least a 70% in the course, they will receive no credit. Everyone else passes.


Given the virtual setting of Exploring Computer Science this fall, students must be visible on camera during the class and log in from a setting conducive for learning (i.e. not lying in bed, not in a noisy public place) in order to receive credit for attendance. In addition, students can earn participation points by showing up on time, being prepared (completing assignments and required readings), listening to the ideas of others, sharing their own ideas, participating in group work, and practicing respectful class behavior.